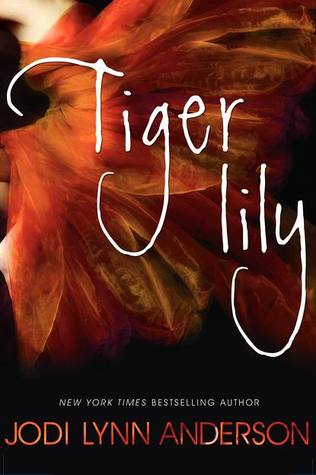 Tiger Lily is already callous to love stories and happy endings, and she's only 15. Then she meets Peter Pan, and everything changes. This story is told by Tinker Bell, and it goes through the struggles that Tiger Lily faces with pressures from her tribe, an arranged marriage to a horrible man, and her love for Peter Pan that's both destructive and beautiful. But when Wendy Darling shows up, Tiger Lily begins feeling replaced, and her real enemies come out.
I wasn't as in love with this book as everyone else seems to be. There isn't really any reason for this, either. I liked it. It was good. It was entertaining, but it wasn't earth shattering.
I liked that it was from Tinker Bell's perspective because it added to the style of the novel. It's a fairy tale. This perspective made the novel still seem like a storybook and almost detached the readers from the characters because they felt like characters throughout the entire book. This also allowed for some of the major themes to shine through much clearer.
"Sometimes I think that maybe we are just stories. Like we may as well just be words on a page, because we're only what we've done and what we are going to do."
It makes you think: maybe characters and people aren't that different. It's also ironic because they are just words on a page, which is a little depressing. Because people aren't even words on a page. We're just what we've done and what we're going to do, so who will even remember us if we aren't stories?
Anyway, I liked the dimension that it gave to the original Peter Pan story. Tiger Lily wasn't just a passing chapter, she meant something. As a boy who never grows up, he must go through a lot of adventures and meet a lot of people, and Wendy certainly wasn't the beginning of that.
I adore fairy tale spin-offs, and this one is definitely a good novel to read. I recommend it, but I wasn't head-over-heels in love.